Why are big business looking to start-ups for innovation?
2/27/2015
Seven start-up practices your business can learn to become more innovative.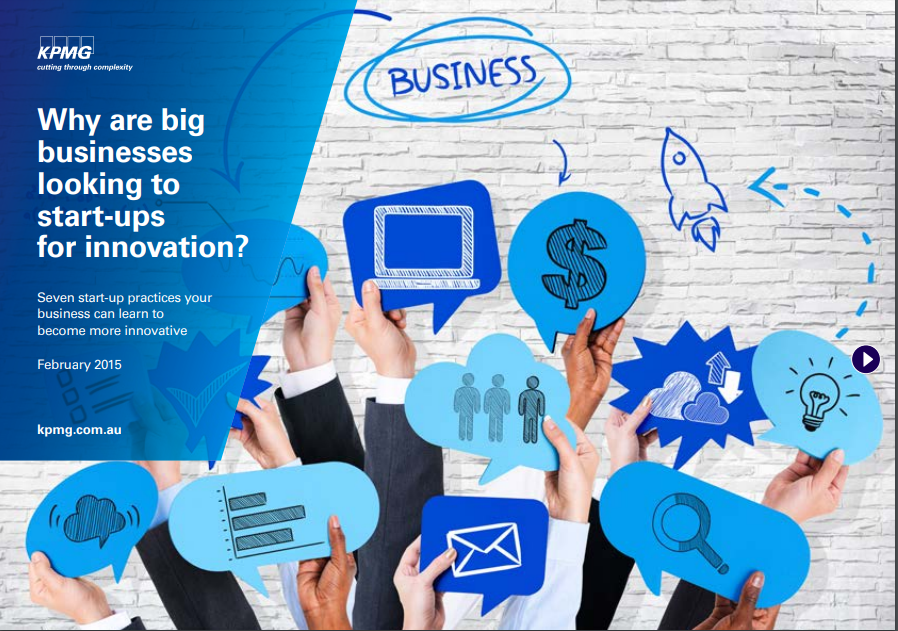 Businesses today face a market of constant instability and disruption due to significant changes in customer behavior, technology, regulation and demographics. This demands an innovative response from business otherwise they risk losing revenue and market share to more forward thinking, innovative and agile competitors. The question is no longer, why should your business innovate, but rather, in what ways are you innovating and how fast? This paper explains the difference between how big businesses and start-ups innovate, explores the business trends of working with start-ups, and provides seven practical tips to help your business innovate.
https://assets.kpmg/content/dam/kpmg/pdf/2015/02/big-business-start-ups-innovation.pdf